The menopause
revolution.
We're here to provide all the answers you need, without the faff. In a video consultation your pharmacist will assess you against all 48 symptoms of the menopause, prescribing a tailored treatment plan to help you feel like you again.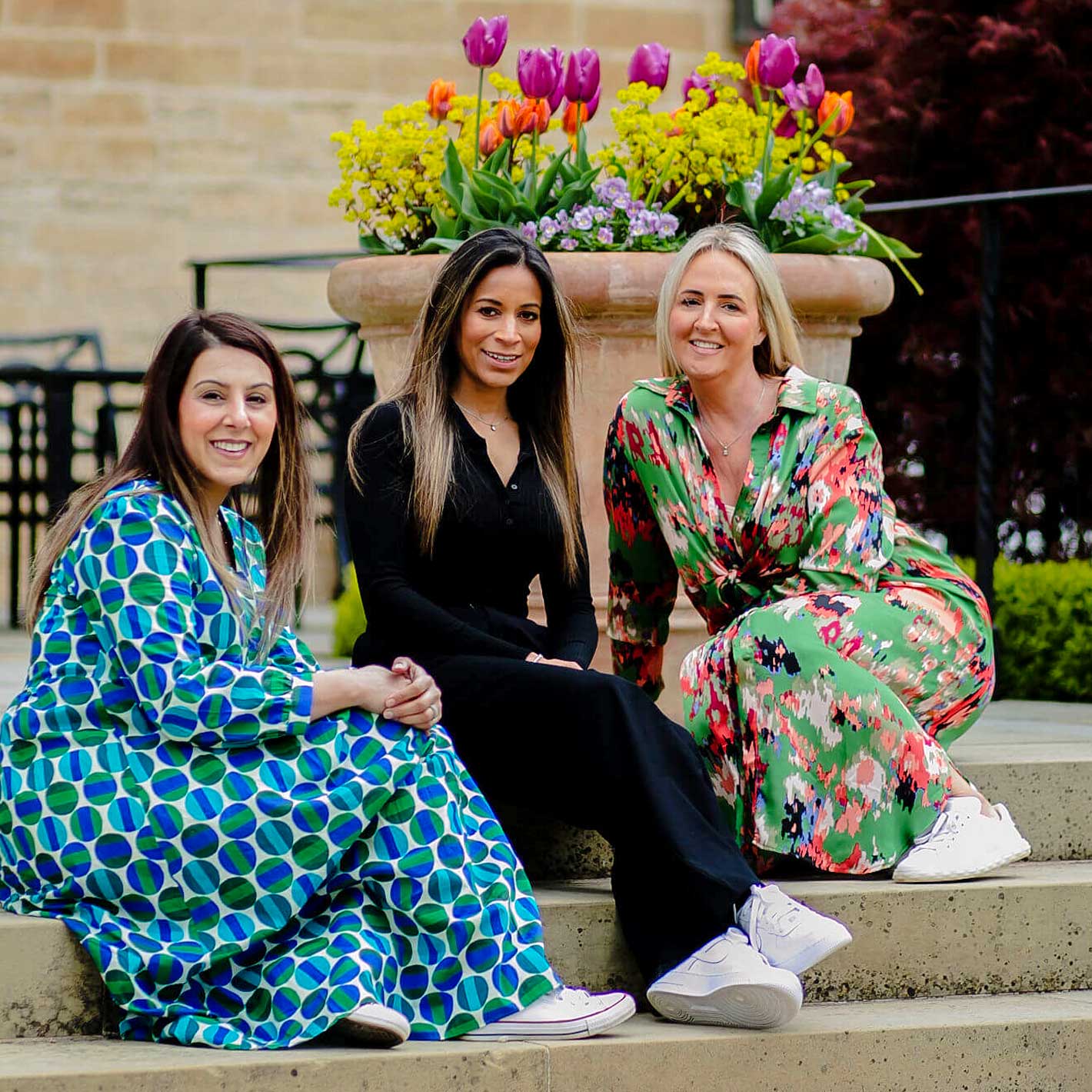 Pharmacists specialising in the menopause.
You might be thinking, why do I need to complete the online survey, if I'm going to have a video consultation with a pharmacist?
We're committed to keeping consultation costs as low as possible to make treatment more accessible. By gathering your answers to mandatory medical and symptom-related questions in advance, we're able to focus our time in your consultation on getting to know you and assessing you against all 48 symptoms of the menopause, to create a tailored treatment plan for you.
48 symptoms of the menopause.
If you suffer from any of these symptoms and are over 40 years of age - although it differs for everyone - it might be an indication of menopause or perimenopause.

Your initial consultation with a registered pharmacist will cost £75. To book your menopause consultation you'll first need to complete a 15-minute online consultation survey. We recommend you find somewhere quiet to fill it out, where you won't be disturbed.
Make yourself a brew, get comfy and let's start when you are ready.
Acne
Altered skin
Anxiety
Bladder weakness
Bloating
Body odour
Brain fog
Breathing difficulties
Burning mouth syndrome
Changes in breast size
Changes in sex drive
Changes in skin texture
Changes in taste and smell
Decreasing fertility
Dental problems
Depression
Dizziness
Dry eyes
Dry mouth
Fatigue
Feeling cold
Headaches & migraines
Heart palpitations
Hot flushes
Irregular periods
Irritability
Itchy crawly skin
Joint pain
Lack of motivation
Loss of bone density
Loss of concentration
Loss of confidence and self esteem
Mood swings
Muscle tension
Nail changes
Nausea & digestive problems
Night sweats
Recurrent urinary tract infections
Panic disorders
Sagging breasts
Short term memory issues
Sleep issues & insomnia
Sore breasts
Thinning hair
Tingling extremities
Vaginal dryness
Weight gain
Worsening pms
Comparing your options.
Let's be straight up. There are options out there, it's about comparing the pros and cons of each and finding the best option for you.
We provide a new way to get your menopause symptoms assessed and treated from registered pharmacists specialising in the menopause. All without going through the NHS, at a smidge of the cost of the private sector.
NHS

Potentially long waiting times

Initially seen by a General Practitioner

Private

Consultations range from £135-£250+

Treatment and medication can be expensive

Face-to-face consultations can be costly

Livve

Order your competitively priced prescription online

Video consultation with a specialist pharmacist
What you need to do.
Our GPhC online pharmacy has a variety of treatments for nearly all menopause symptoms. Some are prescription only, so you'll need a consultation with one of our specialist pharmacists.
Your dedicated pharmacists will then assess you against all 48 symptoms of the menopause and prescribe a tailored treatment plan for as long as you need it. Once you have this, you can log in and purchase the products you need. Our dispatch team will double check your order against your prescription to make sure everything is okay, then we'll deliver your products direct to your door.
Choosing a selection results in a full page refresh.